How to Order DNA KIT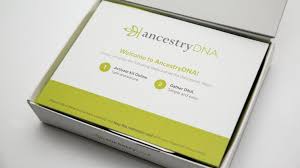 Realize that your DNA kit is labeled as an Ancestry test due to FDA guidelines; however this test also gives uninterpreted genetic data for methylation and detox assessment.
2.  Order the Ancestry DNA kit from the website. They will then ship you a DNA kit, usually within 3-4 business days.
3.  Follow the instructions on how to perform the saliva sample, once completed send your  DNA kit back to Ancestry.com using the pre-paid  packaging provided.
4.  In 2-6 weeks you will receive notification that your results are ready.
5.  Log into www.ancestry.com and activate your results. Find DNA on the menu and click Setting to retrieve the zip file with your raw DNA  data. They will send you an email confirming the request to download.
6.  The next step is to email our office at [email protected] the saved zip file to assess the methylation and detox profiles.
*Please email our office with any questions or if you are have difficulty retrieving the ancestry.com file.
Customer
Okay, Dr. Veselak has literally changed my health for the better to say the least!! I had stomach issues  that had lasted over two years and I had gone to  a few regular medical doctors on my insurance. No one could help, and honestly I don't think they really cared. Dr. Veselak's treatment program is all natural and it is formulated to be exactly what your body is in need of. It's based on your  own personal DNA, so he dials in on what is going on in your body. Not a guessing game, or a one type fits all by any means! Also Dr. Veselak is driven by actually helping the patient, and will work on your issue as long as it takes for you to get well. Super professional and compassionate. I can't think of even one negative thing to say. I have referred all my friends and family and he has helped so many!!
Anita P
I was referred to Dr. Veselak from a family member. This was my best experience ever with a doctor. I have experience numerous problems with my health and a regular doctor could never tell me why. For the first time in my life I had straight forward answers and he developed a plan for me to follow. I have never felt so relieved in my life. Finally someone who can help me out. I started following his plan and starting seeing positive results in only a matter of days. I recommend him for everybody! Especially if you are serious about changing your life. So glad I found Dr. Veselak he was such a life saver!
Imani D