Spinal Decompression therapy is a revolutionary safe and effective approach for the treatment of chronic back and neck pain. It is designed to reduce the size of the disc bulge and/or increase the size of the intervertebral foramen. This results in less pain and pressure off of the sciatic nerve.
Since 2007, Dr. Michael Veselak has been practicing Spinal Decompression therapy using the DRX9000 machine in his office in Camarillo. During this time, we have seen disc herniations reduce by 50% (pre and post MRI), lumbar curvatures restore, and disc height increase.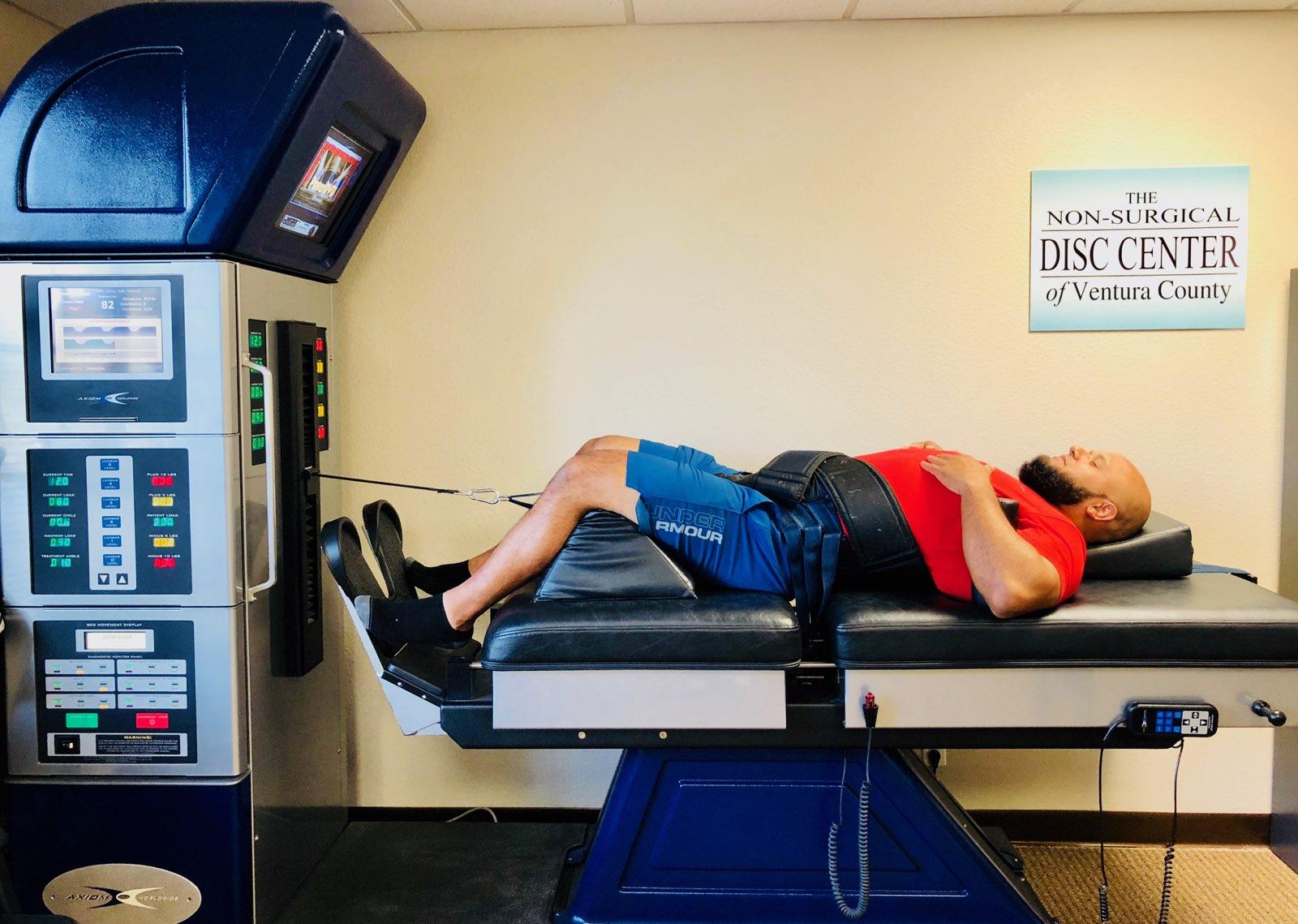 Spinal Stenosis is very difficult to treat. However, with spinal decompression the outcomes for patient improvement with increased activity levels and decreased pain improved significantly.  In 35 years of clinical practice in Camarillo it has proven to be the safest and most effective treatment for difficult conditions such as spinal stenosis, disc herniations and sciatica.
The DRX9000 is a very sophisticated, computerized form of Spinal Decompression therapy that allows Dr. Veselak to treat the exact injured spinal segment more precisely and accurately. It has been proven to provide 2-3 times greater joint separation than spinal traction. Essentially, this treatment allows pressure to be removed from the spinal nerve impingement and increase blood flow, bringing nutrient to the damaged discs.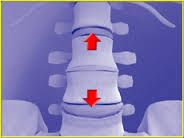 Utilizing his advanced methods of spinal decompression and nerve regeneration therapy, Dr. Michael Veselak has successfully treated thousands of patients throughout Ventura County.
Most of our patients have been to several doctors and have tried numerous types of therapy. This journey can be very frustrating. Like you, Dr. Veselak has been part of this painful journey for many years prior to trying the Spinal Decompression therapy. We are here to offer you hope and a non-surgical solution to resolve your chronic pain.
Patients treated with Spinal Decompression Program experienced lasting results, significantly reduced pain levels and increased activity levels. In fact, through time they even experienced  much less pain.